GRANDVALIRA COCKTAIL
One more season, the Grandvalira Mountain Club joins skiing and gastronomy in a 3rd edition of the Snow Club Gourmet.
On Saturday, January 19, the restaurant Pi de Migdia of El Tarter in Grandvalira hosted the first day of its 3rd edition. The gastronomic event, which was one of the most important in the history of the station, brought together about 140 people who enjoyed a menu composed of a score of carefully chosen proposals to delight the most demanding palates.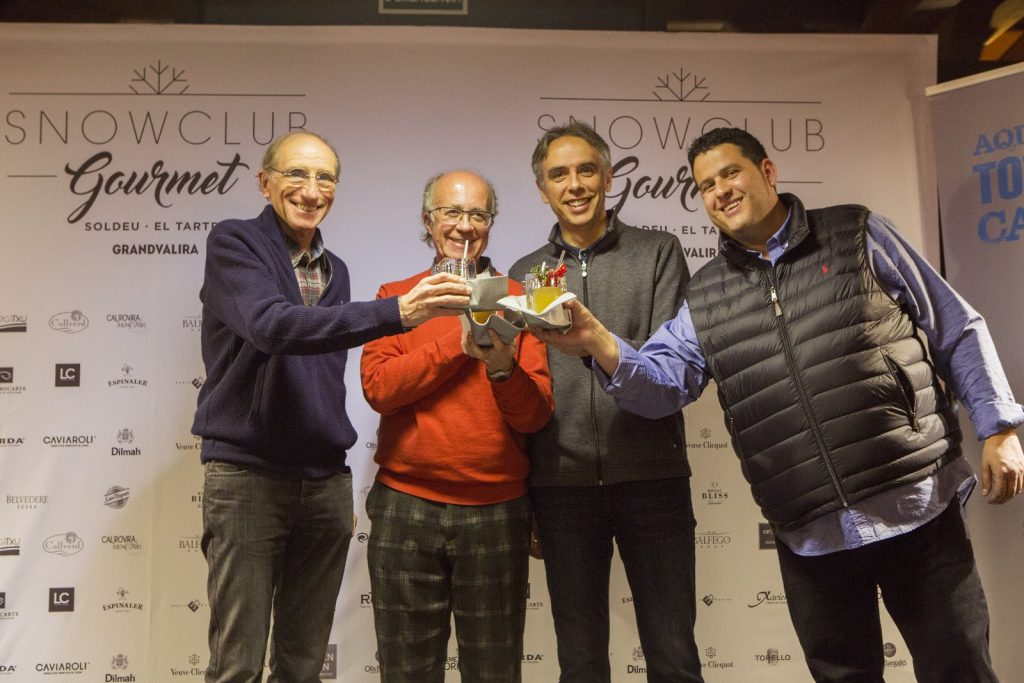 Grandvalira – Soldeu El Tarter seeks to unite skiing and gastronomy in an initiative for the most gourmeting ski lovers with unique culinary experiences. On this occasion, the event, which took the title "We will all be champions of the gourmet world", was set at the Alpine Skiing World Cup Finals, which will take place at the station from March 11 to 17, 2019. dinner, in show cooking format, had culinary brands of international prestige and with personalities from the culinary world such as Javier de las Muelas who surprised the attendees with a cocktail specially designed for the occasion.
COCKTAIL GRANDVALIRA
This cocktail served in ice crystal, is a tribute to the high mountain, to the open spaces surrounded by virgin nature, to the flavors and fragrances of trees flowers and wild fruits. A tribute to Andorra. Hence, it is a cocktail with character, very expressive and subtle at the same time. A harmony of aromatic plants, small flowers, berries and fruits, honey and almonds that intermingle to give us the intensity of a great event in an incomparable place.
Ingredients:
· 2 gotas Droplets Orange Blossom Honey
· 5 gotas Droplets Mediterranean Rosemary
· 0,5 sirope de leche de almendras
·1 cl azúcar de caña
· 2 cl zumo de limón
· 3 cl Martini Riserva Speciale
. 3 cl Bombay Sapphire
Decoración:
Grosellas, hierbas aromáticas y pequeñas flores.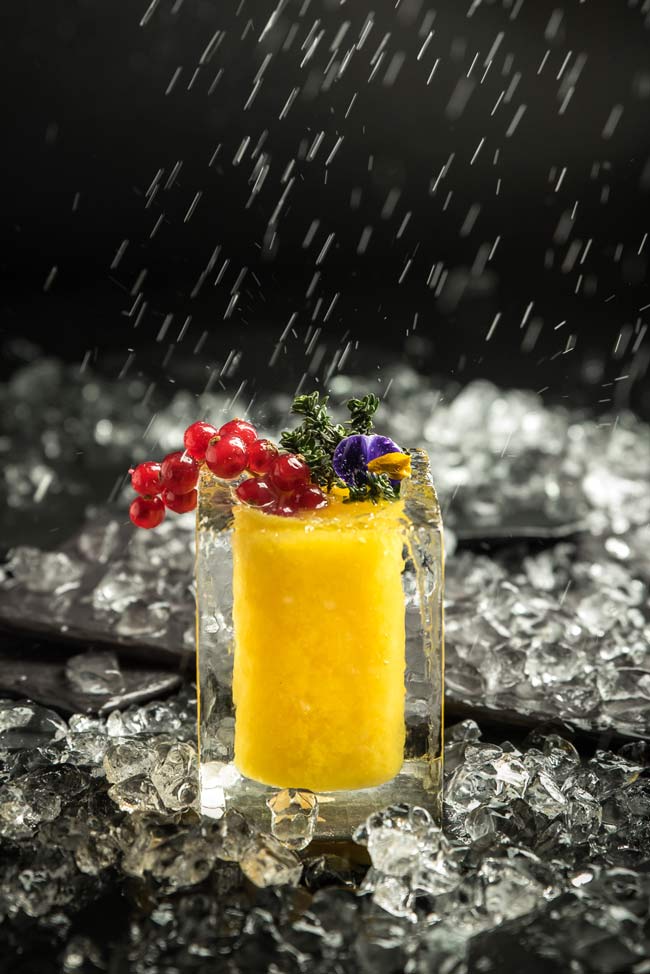 SUBSCRIBE TO OUR NEWSLETTER
Do you want to receive on your email all the news of DRY Martini?
Subscribe to our newsletter and always be aware!