EGO Abril 2015
MI MOJITO EN LA BODEGUITA Y MI DAIQUIRI EN EL FLORIDITA
RECETAS Y CONSEJOS DE JAVIER DE LAS MUELAS
El momento ideal para saborearlos es a mediodía o a media tarde.
Inmejorable disfrutarlos escuchando los compases de Xavier Cugat, Bebo Valdés o Celia Cruz y, a ser posible, con el murmullo de las olas de fondo en una maravillosa playa. Siempre los podemos acompañar con excelso ceviche, los típicos tostones (plátano macho frito), mariquitas (chips de plátano), frituras de malanga (buñuelos típicos cubanos), unos camarones, un buen plato de ropa vieja… y siempre es bueno poder compartirlos.
Es importante la temperatura, las proporciones y medir con precisión (un jigger o un medidor) y utilizar el mejor hielo y el glassware adecuado.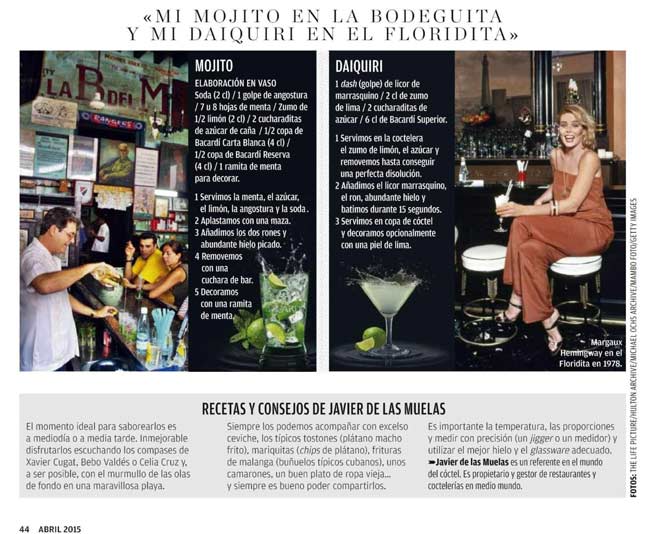 SUBSCRIBE TO OUR NEWSLETTER
Do you want to receive on your email all the news of DRY Martini?
Subscribe to our newsletter and always be aware!